The most recent attempt at art censorship comes from a petition started by someone named Mia Merrill who complained about a Balthus painting at the Met titled Thérèse Dreaming. I suggest that Ms. Merrill next task should be to have Nabokov's Lolita removed from libraries and burned.
Notice the progression of her argument—it begins with the image and its description. Then, she makes a judgment about Balthus' personal life, and ends with the main reason of why the painting should be removed.
Read the article in Splice Today by Emina Melonic here.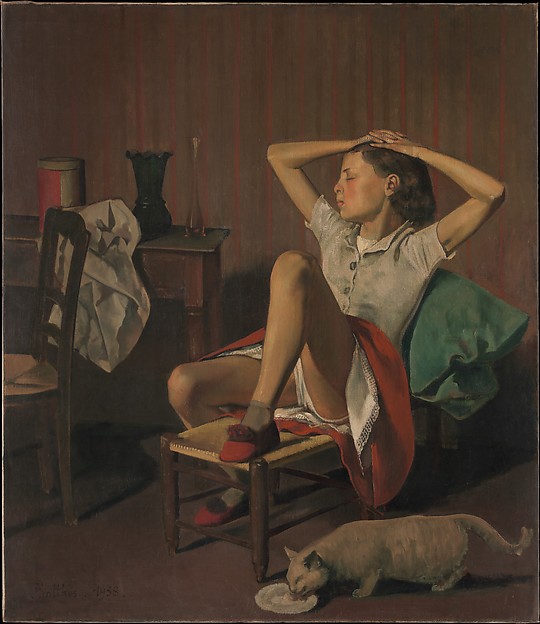 Thérèse Dreaming by Balthus (Balthasar Klossowski) c. 1938